When the issue is the security of your customers, employees, and equipment your best option is LogicAir ramp security equipment and supplies. Accidents does not give a second chance, it is for that reason you need a rapid response for your safety needs and a good long lasting supplies for your equipment and crew.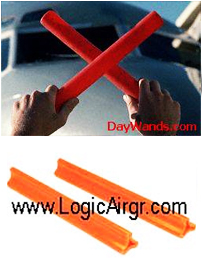 DAY WANDS, LOGICAIR MANUFACTURE AND DISTRIBUTE THE AVIAWAND, ALSO NOW WE HAVE TRIANGLE SHAPED WANDS!! YES...DON'T ROLL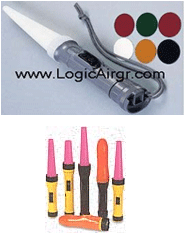 We have Director Lights in many sizes, models and price.

SEE OUR NEW MULTI USE NIGHT WAND WITH INTERCHANGEABLE colored filters - WATERPROOF

INCLUDES FILTERS TO CHANGE WAND COLOR TO RED, AMBER, GREEN, BLUE OR WHITE.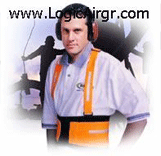 Top quality Reflective Safety Wear, very Light and Strong materials.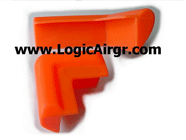 At LogicAir we are compromised with our customers to supply the best products in the market, like this NEW corner protector for general GSE Equipment like Baggage Cards, Air Star Units, Power Plants and other equipment in ramp service.

Provide your employees with safety equipment suitable for a comfortable and safety operation...

CONTACT YOUR CUSTOMER SERVICE AGENT TODAY FOR ADDITIONAL INFORMATION ON THESE AND OTHER RAMP SAFETY PRODUCTS
New Ramp Spill Control Kit
Our mobile spill control kit is a great answer for small to medium spills. When you need fast and safety response taking supplies right to the spill nothing beats LogicAir mobile response cart spill kit. A great deal for all your ramp needs!

Exclusively at LogicAirgr.com
For details contact:
http://logicairgr.com/ASKHERE.html
Safety is not a joke ! Contact us today with all your safety needs, we know about it and we have it all.
RAMP SECURITY SUPPLIES
RADIO COMMUNICATIONS
GSE AND AIRCRAFT WHEEL SHOCKS
ORANGE CONES & BARRIERS
FLASHLIGHT & DAY WAND
REFLECTIVE VEST & BELTS
EYE & HEARING PROTECTION
GLOVES & BACK-BELTS
ID HOLDERS
FLAGS & SIGNS
PARTS & ACCESSORIES
Here are some of the top-selling products
in our store