WE COVER ALL YOUR NEEDS IN JUST ONE CLICK......


9 INCH Electronic Signal Light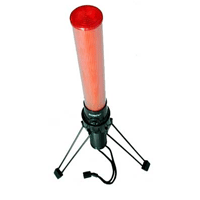 General Description:
Battery: 2D
Features: Ultra-Bright Signal powered by 4 Super Bright LEDs
Special Fluorescent coated diffuser enhances red light output
End lens outputs strong beam for attention
Continuous running for approx. 400 hours (using Alkaline Batteries)
Waterproof High Impact Case
*Stand sold separately
*Case 12 ea.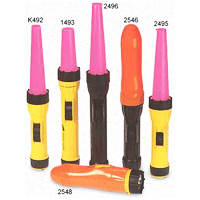 Director Lites are highly visible, bright and durable.
Cones snap on and off easily.
Removable tip allows you to direct light beam where needed.
Slip on cones fit over light when not in use.

2495 -- 2 D-cell Director Lite with 6.5" red cone "BEST SELLER" **BLACK AND YELLOW**
2496 -- 3 D-cell Director Lite with 6.5" red cone
2497 -- 2 D-cell (2495) in black
2498 -- 3 D-cell (2496) in black
2548 -- 2 D-cell Director Lite with orange slip on cone
2546 -- 2 D-cell (2548) in black

Sold ONLY by Case 12 ea.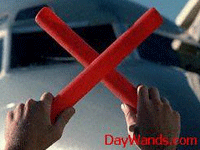 THE AVIAWAND MANUFACTURED IN A HIGH DENSITY POLYETHYLENE MATERIAL, HI-LIGHT SAFETY ORANGE COLOR,HIGHLY RESISTANT TO WEATHER CONDITIONS AND ULTRAVIOLET RAYS, DESIGNED EXCLUSIVELY FOR THE AIRPORT INDUSTRY.

AVIAWAND COMES IN 12 inch and 14 inch LONG PRESENTATION.

CASE 120 EA.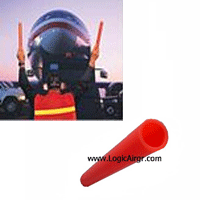 AviaWand, Day Signals.
14 inch. Hi-Light orange color, weather resistant, long live material.
LogicAir Group Inc.
18331 Pines Blvd, No.221
Pembroke Pines, FL 33029
USA
Email : sales@LogicAirgr.com