At LogicAir we offer Tow Bars for all your towing needs. Helicopter, Private Jets, Commercial Airliners, and Military Aircraft.

New or totally refurbished, we have a great selection of Tow Bar for all your towing needs.


Private, Military, and Commercial Aircraft...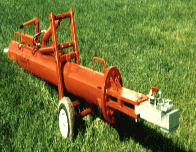 Contact us today with your tow bar needs.....
EMAIL TODAY YOUR CUSTOMER SERVICE ASSOCIATE FOR ADDITIONAL INFORMATION...
PARTIAL LIST:
BOEING
B707, B727, B737
B747, B757, B767
B777

AIRBUS
A300, A319, A320
NEW A380 TOWBAR

OTHER
MD-80, DC-9
DC-10,
L1011, MD11,

- 75,000 LB
MULTI-LINK TOWBAR SYSTEM

- 125,000 LB
MULTI-LINK TOWBAR SYSTEM

Helicopter, Private tow bars