LogicAir ArmBand / ID Holders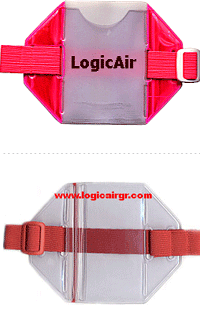 LogicAir Armband.

ID Pass Holders comes in a variety of qualities, colors, sizes and prices.
Please contact your sales representative for additional information on these products.

The LogicAir Armband I.D. Easy Access Flock Backed Reflective Pass Holder was designed with flock backing for comfort when used against bare skin.

Micro prism retro-reflective plastic provides bright reflection of light during nighttime use. Includes a thumb grip space for easy removal of cards. Made with a buckled stretch band, it can be easily adjusted while worn on the arm.

This item is made with transparent flexible vinyl plastic for 2 3/4"W * 4 1/8"L cards. Back-Flock is added for comfort. Reflect-Sides are used for visibility. It comes with an adjustable buckled stretch band.

This item is available in Thumb-Slit access. It can be printed with your company name or logo, selected from various choice colors.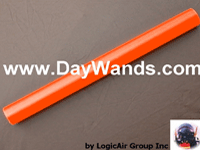 At www.Day Wands.com receive and process special orders from all government divisions, we customized your DayWand with the name of your government agency, airline name, company name, school name, etc.

Minimum order required and processing time.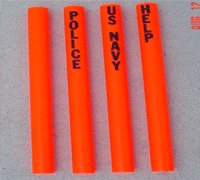 LogicAir Group Inc.
18331 Pines Blvd, No.221
Pembroke Pines, FL 33029
USA
Email : sales@LogicAirgr.com